How to Handle Underpaid/Overpaid Transactions
An underpaid or overpaid transaction occurs when the funds received is different from the amount due. This is caused by the clients not sending enough or too much cryptocurrency to the provided address. This scenario is rare but does happen time to time. Most of the time, these underpaid and overpaid transactions are below $1.00. You can handle the difference in the amount received and the amount due based on how your business has defined your underpayment and overpayments procedure.
Here are instructions on how you can view your underpaid or overpaid transactions and mark them as complete:
Step 1. Login to your Merchant Gateway Account and click "Transactions" on the navigation menu.
Step 2. Click the "Action Required" tab. This will bring up a list of all your overpaid and underpaid transactions.

Step 3. Click on the transaction row to open up additional information and options.
Step 4. Click the "Complete" button.
Step 5. Confirm you want to complete the transaction in the pop-up window.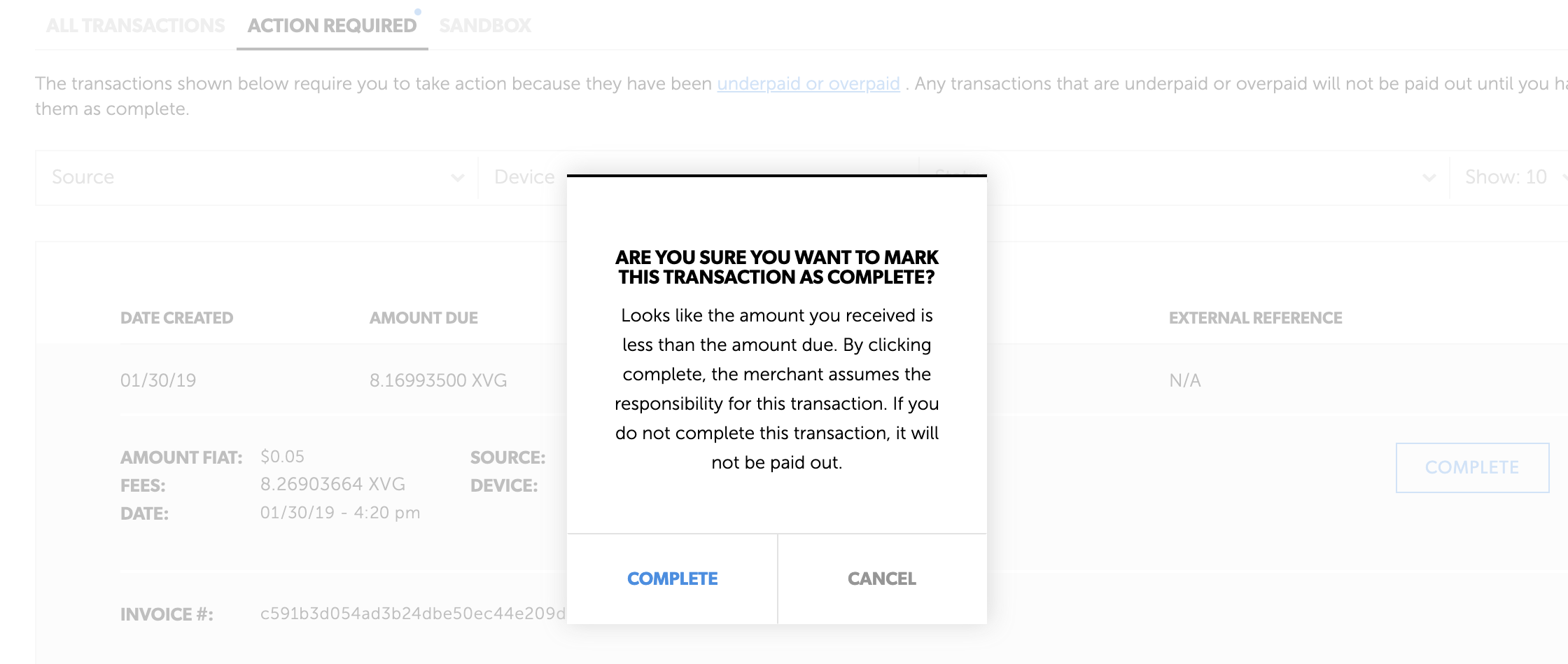 * Underpaid and overpaid transactions will not be part of your weekly settlements until they have been manually changed by your company to be marked as "complete".
Auto-Complete Underpaid/Overpaid Transactions:
We recommend setting an auto-complete threshold for underpaid and overpaid transactions. This allows our system to automatically approve payments, as long as those payments fall within your approved amount or percentage. Follow this link and learn: how to auto-complete transactions.