Set up your Ecommerce website to accept cryptocurrency payments at checkout by following the instructions below.
Part 1: Adding your website domain to the Merchant Gateway platform.
Step 1. Log in to your NetCents Merchant Gateway account. On the navigation menu, click "Ecommerce Plugins".
Step 2. Enter your Ecommerce website domain and click "Add". This will generate a Web Plugin Id which will be used later on in the setup process.
Step 3. Download the applicable plugin based on the platform you used to build your Ecommerce website.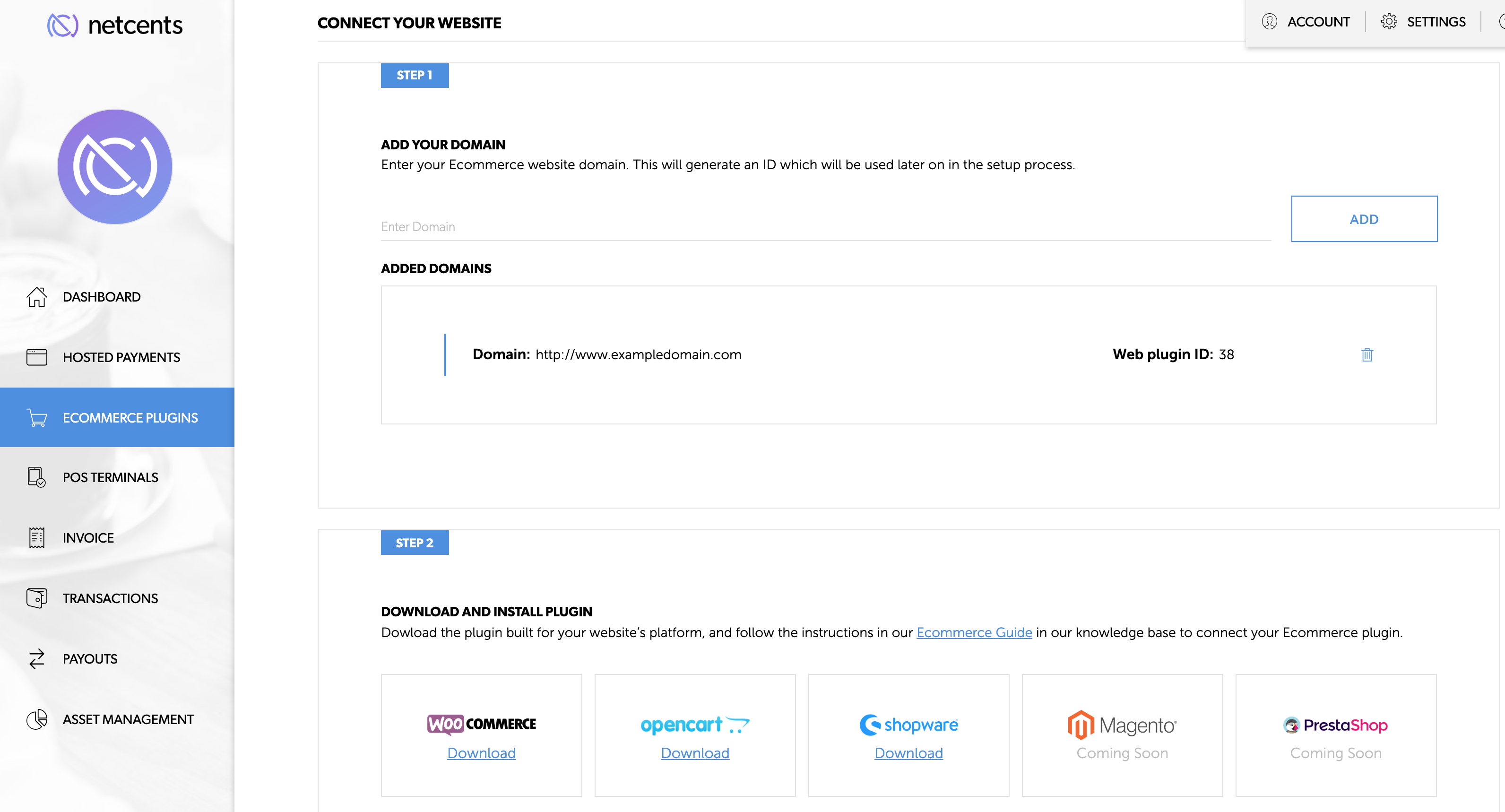 Step 4. You will need your API Keys and Secret to authenticate payment requests with the web server. To find your API Keys and Secret, click on "Account" > "API Keys".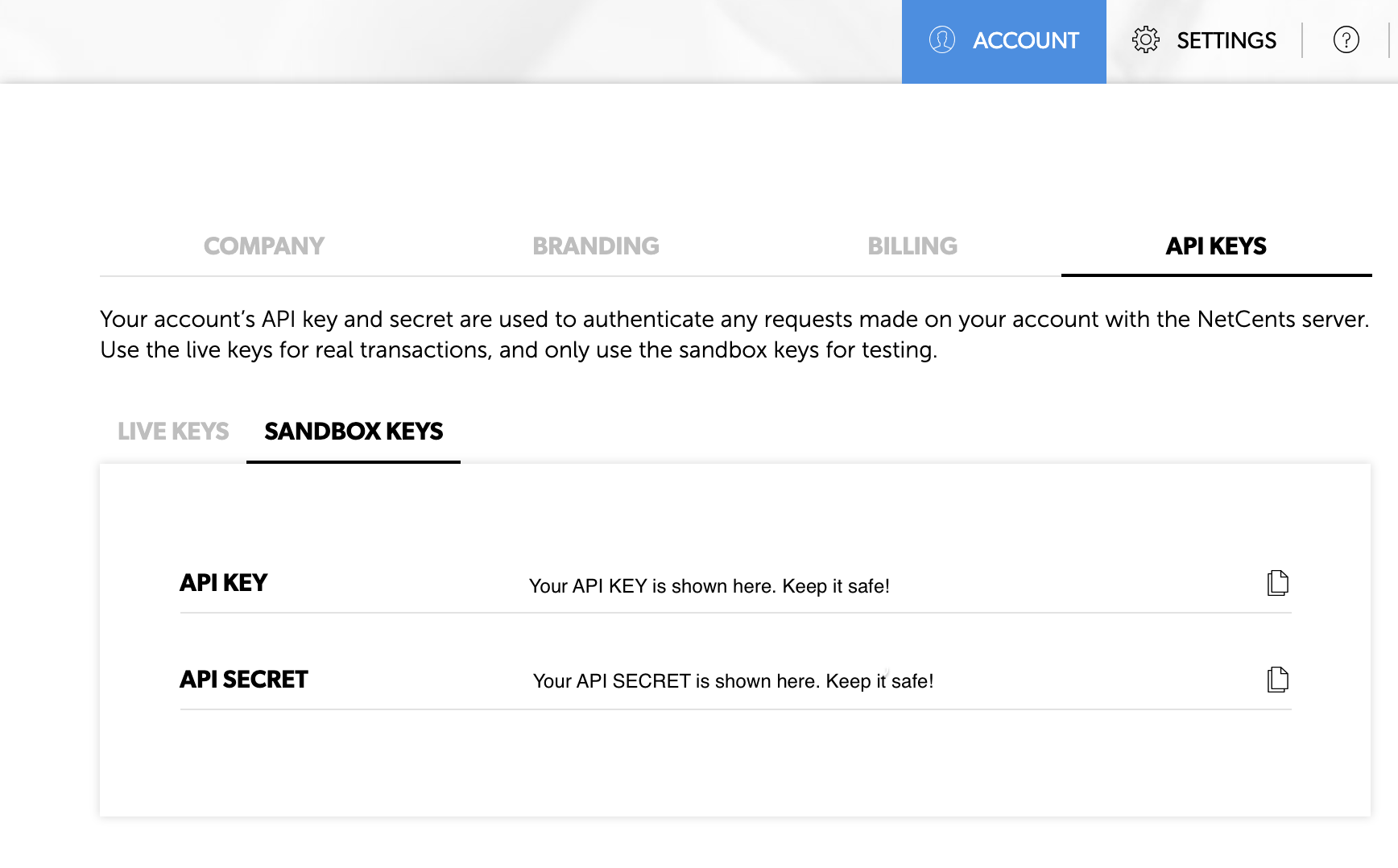 Tip: Keep your Merchant Gateway Account open in a browser window to easily copy and paste your Web Plugin Id, and API Keys and Secret in the following steps.
Note: Make sure to use the Live API Keys and Secret for real transactions, and only the sandbox keys in a testing environment.
Part 2: Connecting your Ecommerce website with the NetCents Plugin.
Note: In order to use the WordPress plugin, you must have WooCommerce plugin already installed. WooCommerce can be downloaded from the WordPress plugins store.
Step 1. Log in to your WordPress administrative account.
Step 2. On the left navigation bar, click "Plugins" → "Add New". You can choose either one of the following methods to add the NetCents Plugin, but we recommend Method 1 for a simpler and faster approach:
Method 1. WordPress Store : Search for NetCents in the plugin store and click "Install Now" → "Activate".
Method 2. Manual Plugin Installation: Click "Upload Plugin". Download netcents-gateway.zip file provided on the Merchant Gateway platform. Click "Install Now → Activate Plugin".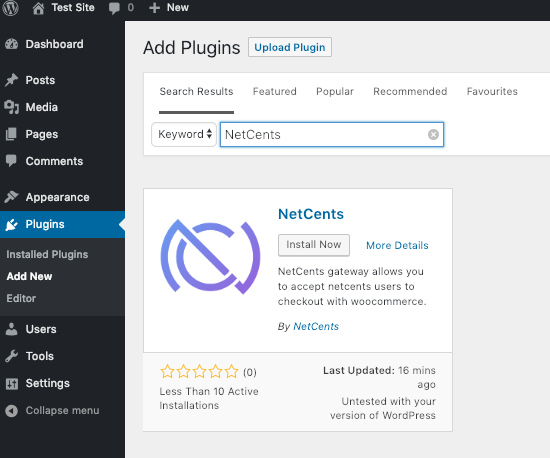 Step 3. On the left navigation bar, click "WooCommerce" → "Settings" → "Payments" → "Cryptocurrency via NetCents".
If you are not using the latest version of WooCommerce, click "Checkout" instead of "Payments".
Step 4. Fill out the Cryptocurrency via NetCents form.
Your API Keys and Web Plugin ID are information available on your Merchant Gateway account, and here is where you can find them:
API Keys and Secret: Click "Profile Icon (top right-hand corner)" → "Settings".
Web Plugin Id: Click "Ecommerce Integration (navigation bar)". The Web Plugin Id is shown under your list of added domains.
For the Plugin endpoint, use https://merchant.net-cents.com. If you are a white-label merchant, use your custom URL.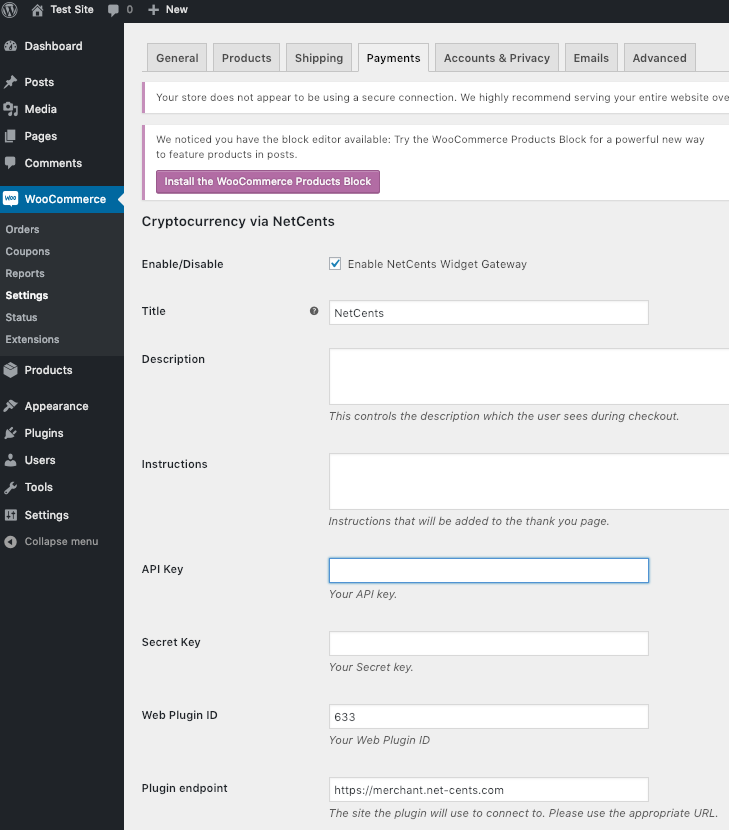 Congratulations! You are now ready to accept cryptocurrency payments from customers on your Ecommerce website.