This article explains how a customer or client can pay an invoice received from a NetCents merchant.
Step 1: Open the invoice in your email. Click on the 'Pay Now' button.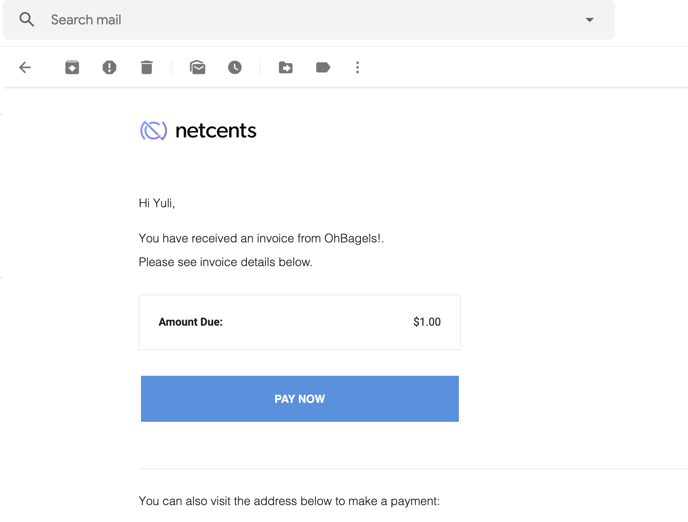 Step 2. Select a payment method.
If you want to pay with an external wallet, click on the cryptocurrency you want to pay with.
If you want to pay with your NetCents wallet, click on 'NetCents Wallet'.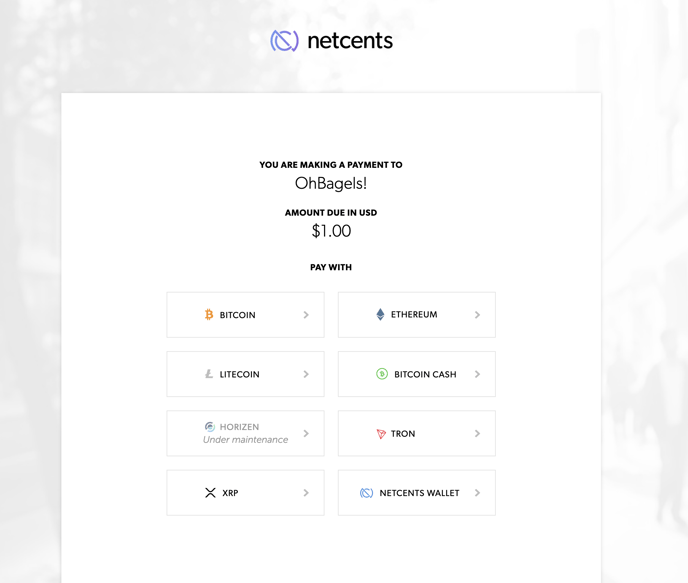 External Wallet Payment
Step 3. Scan the QR code with your wallet app, or copy the address into your wallet app to make a payment.
We recommend scanning the QR code as this is the quickest method and avoids any potential human typing errors.
The invoice amount will be converted from fiat to crypto using the exchange rate at the time the payment address was created, and the rate will be locked in for up to 5 minutes. After the 5 minute period, the previous address will expire and a new address will need to be generated.

Step 4: Once the payment succeeds, you will receive a thank you screen. Click on 'View Receipt' to view further payment details and print a receipt copy.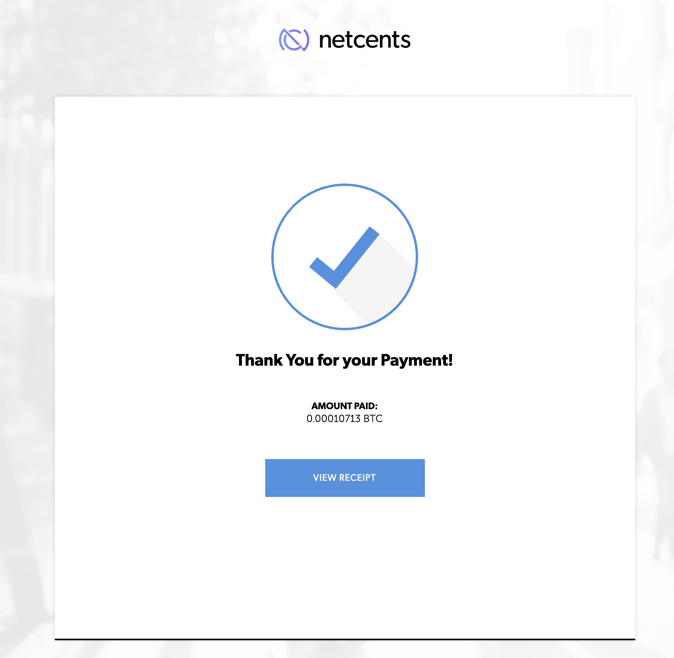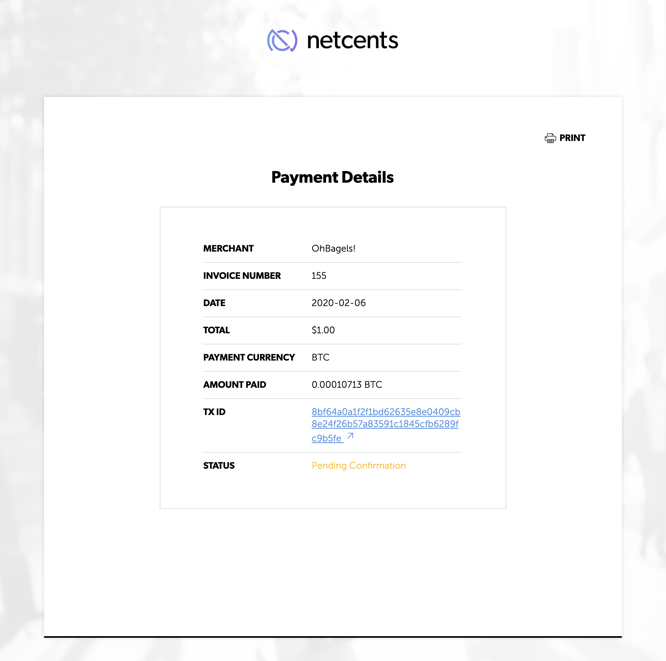 Step 5. You will receive a receipt in your email once the status of your payment is confirmed for your records. This concludes the invoice payment.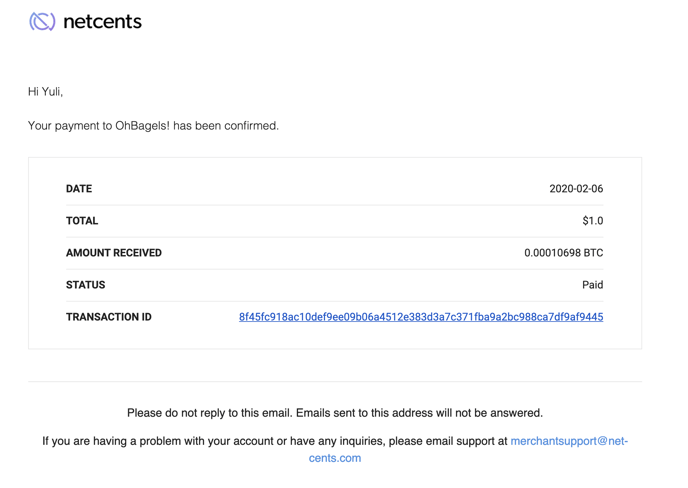 Internal Wallet Payment
Step 3. Select a NetCents Wallet Payment method.
Option 1: To pay through the NetCents Mobile App, log in to the NetCents app on your device and scan the QR code to complete the payment.
Option 2: Select 'Login To Your NetCents Account' to log in to your NetCents account and continue the payment process from the same screen.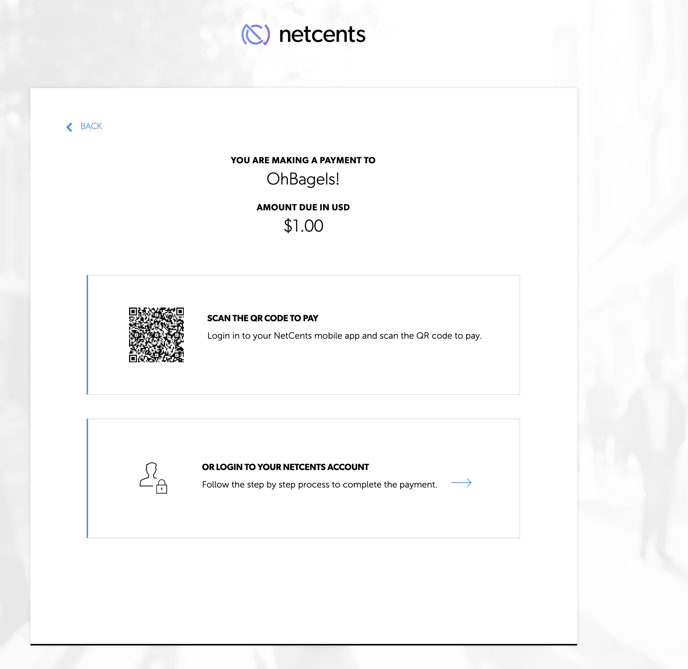 Step 4. Log in with your NetCents user account, and complete the two-factor authentication requirement.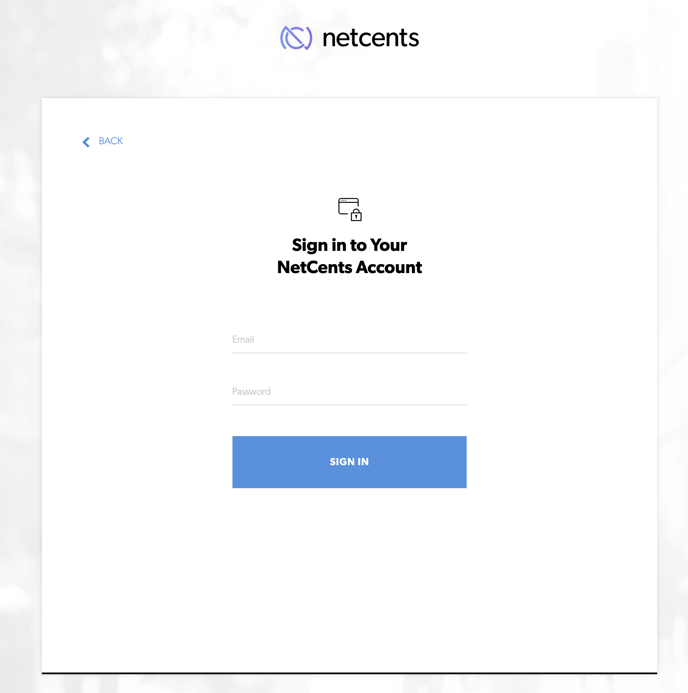 Step 5. Select the currency you want to pay with.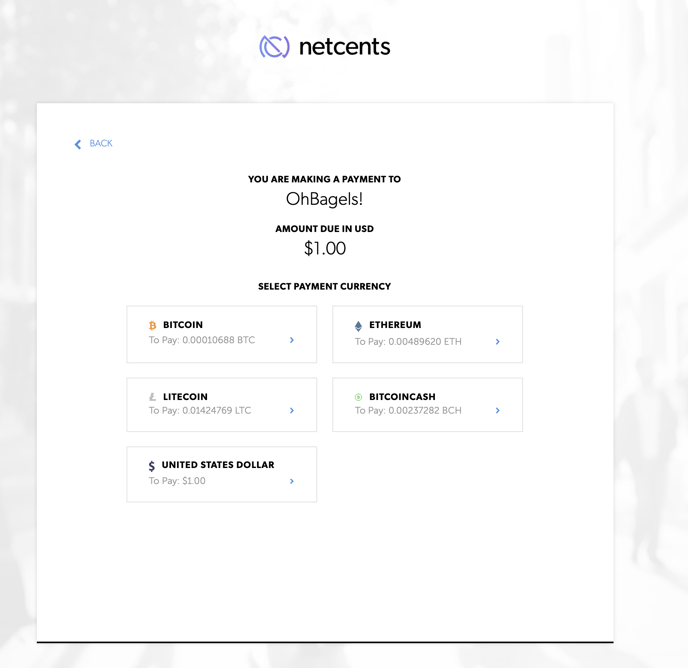 Step 6. Once the payment is complete, you will see a thank you screen. Click on 'View Receipt' to view your payment details. This concludes the payment.