NetCents invoicing system delivers your business a straightforward way to send professional invoices, and give customers a secure and simple payment method. Follow our invoice guide to learn how to use the invoicing system.
Invoice Process: Creating Invoices & Customer Payment
Step 1. Log in to your Merchant Gateway Account.
Step 2. On the navigation menu, click "Invoice" > "Create Invoice +".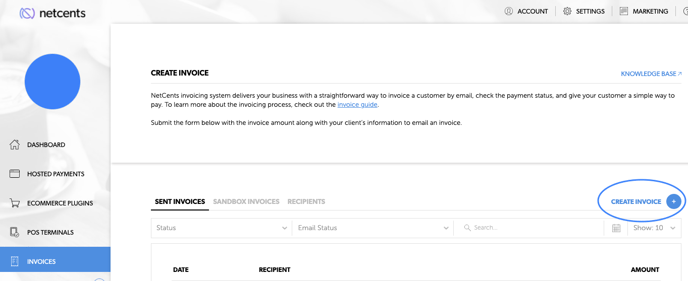 Step 3. Fill in the invoice form.
Pay close attention to important details including the customer's email address as the invoice will be sent directly to their email.
Tip: If you "Save Recipient", the recipient's information will be saved on your account and will be available for future use.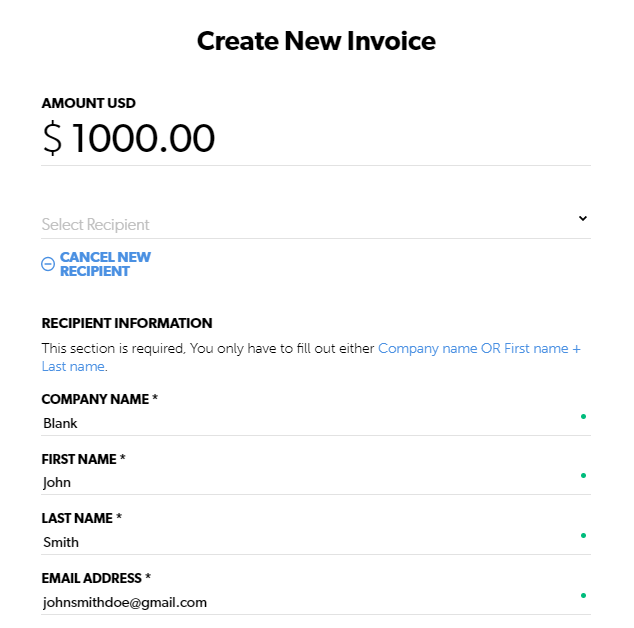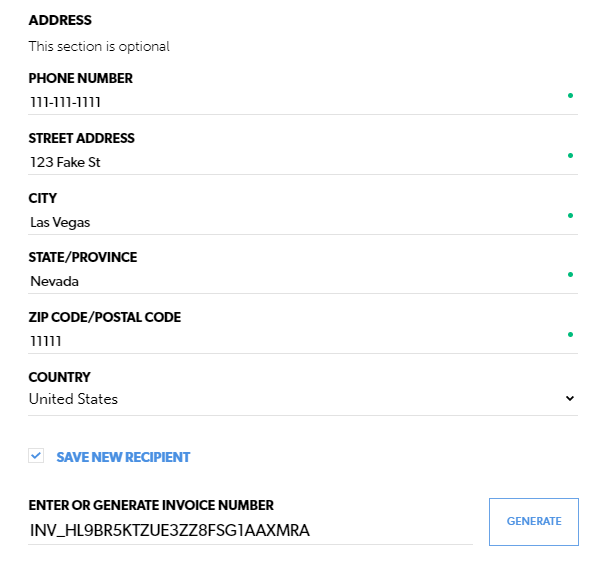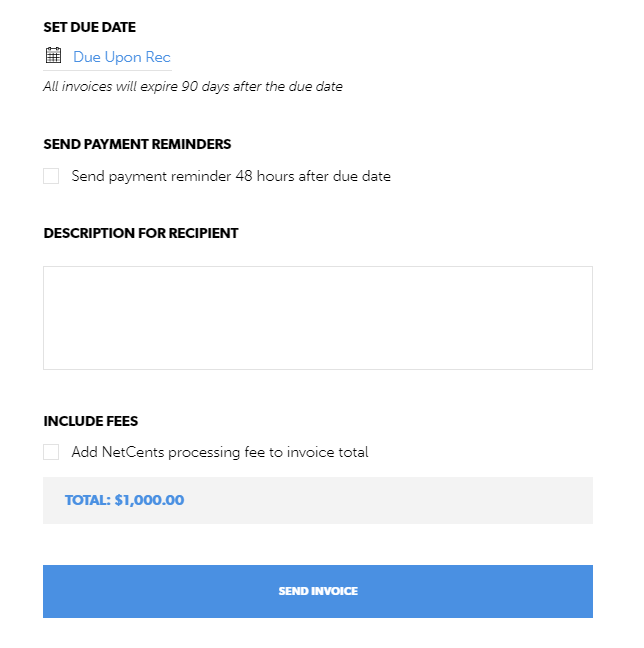 You can also add the NetCents processing fee to your clients by clicking the checkbox "Add NetCents processing fee to invoice total"

This will generate a new total that includes your processing fees.
Step 4: Click "Send Invoice".
Shortly after, your customer will receive the invoice in their email with a "Pay Now" button.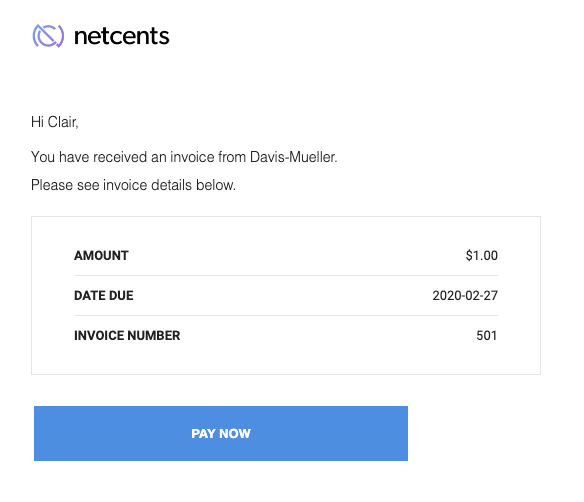 Step 5: Customer to open the invoice and make a payment.
This step is to be completed by the customer. To learn about the customer payment process, or educate your customer on how to make a payment you can refer to this article: How To Pay An Invoice.

Step 6: Once your customer pays the invoice, the status of the invoice will be updated to paid.

Congratulations on creating your invoice and receiving a crypto payment!