Learn how to set up your Shopware store to accept cryptocurrencies via NetCents.
Part 1: Adding your website domain to the Merchant Gateway platform.
Step 1. Log in to your NetCents Merchant Gateway account. On the navigation menu, click "Ecommerce Plugins".
Step 2. Enter your Ecommerce website domain and click "Add". This will generate a Web Plugin Id which will be used later on in the setup process.
Step 3. Download the applicable plugin based on the platform you used to build your Ecommerce website.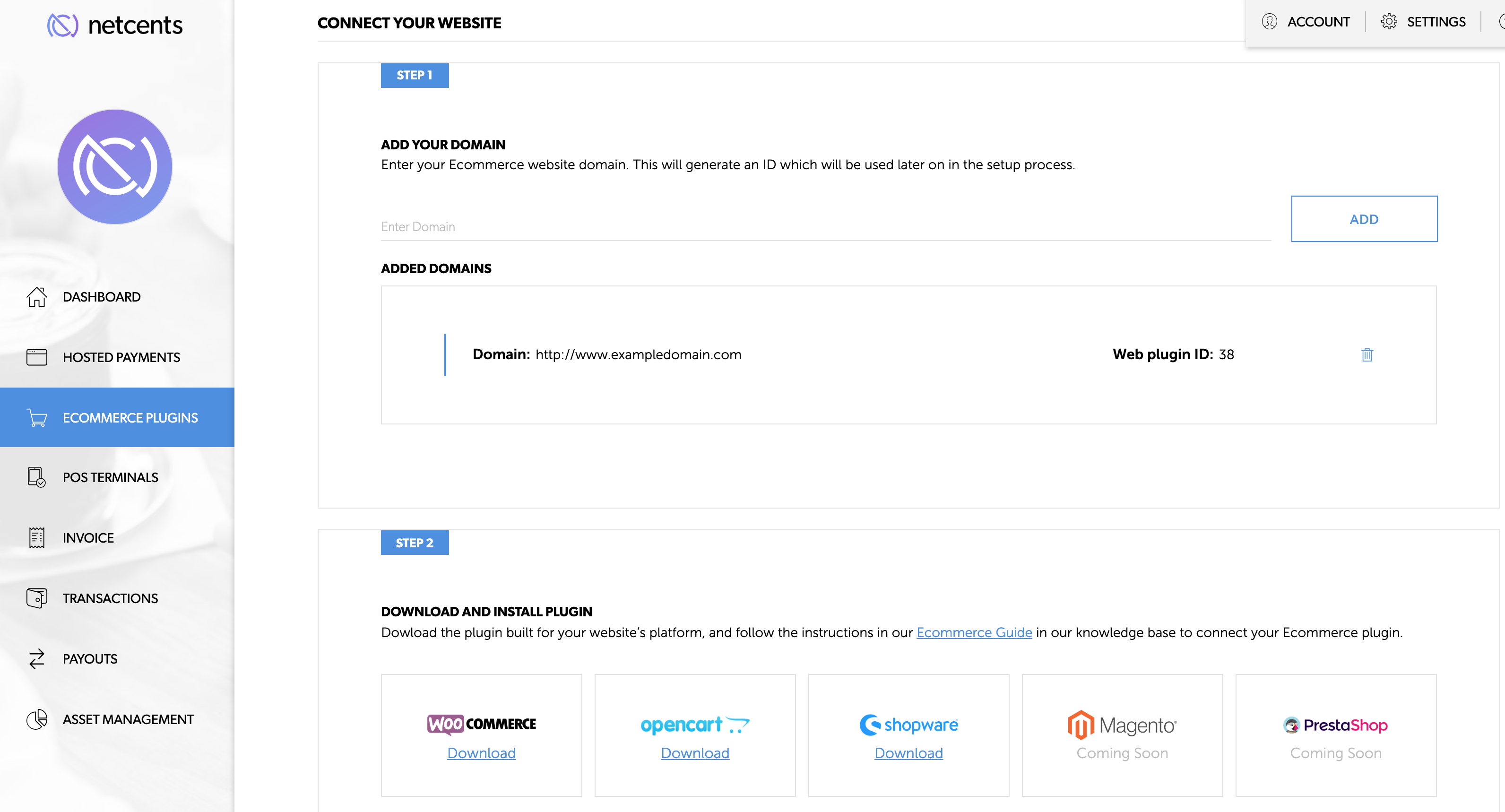 Step 4. You will need your API Keys and Secret to authenticate payment requests with the web server. To find your API Keys and Secret, click on "Account" > "API Keys". Make sure to use the Live API Keys and Secret for real transactions, and only the sandbox keys in a testing environment.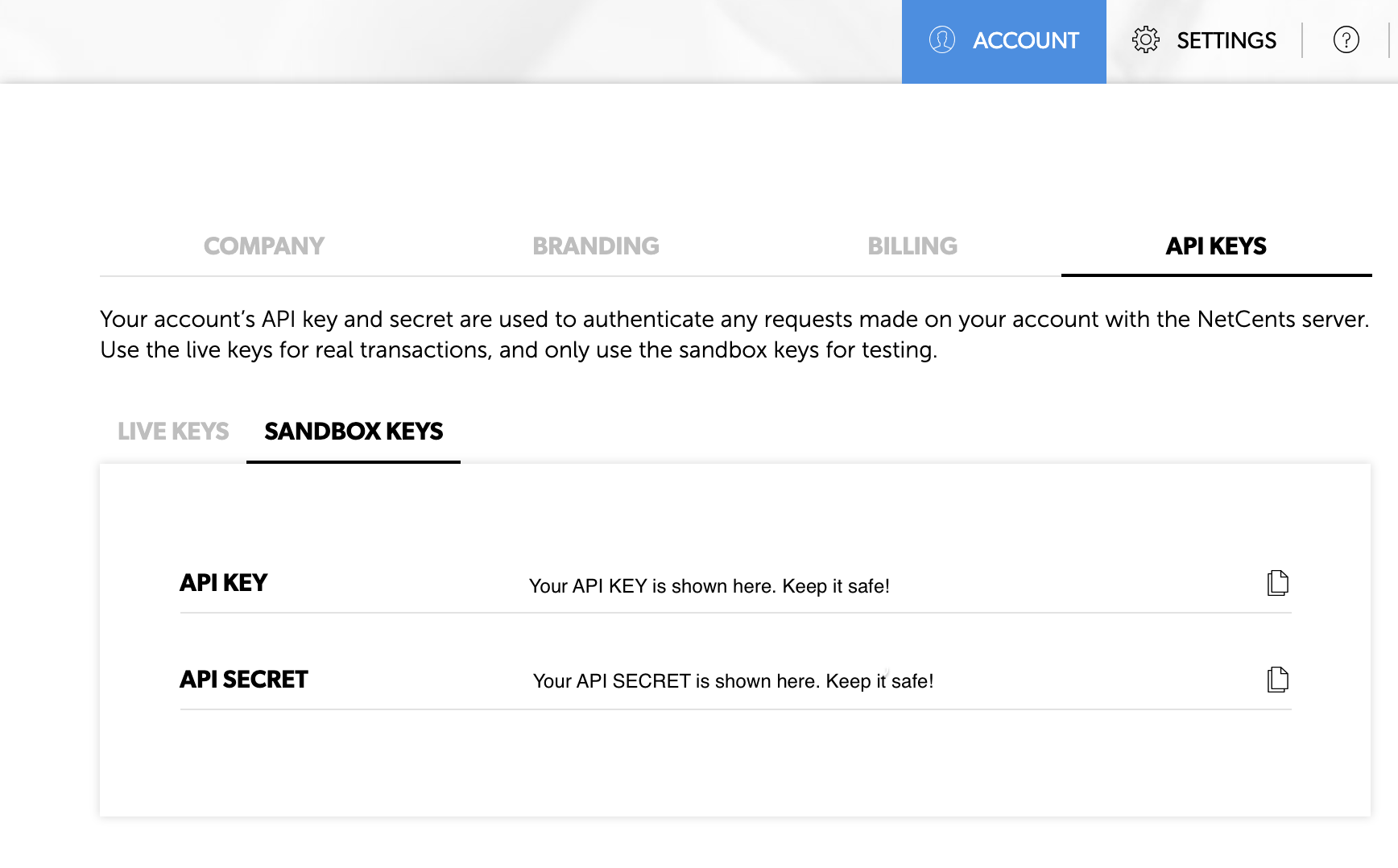 Tip: Keep your Merchant Gateway Account open in a browser window to easily copy and paste your Web Plugin Id, and API Keys and Secret in the following steps.
Part 2: Install Plugin Using FTP
Step 1. Connect via FTP.
Step 2. Unzip the netcents-shopware.zip file downloaded from Part 1. Inside the root directory on your FTP, upload the custom folder.
Step 3. Log in to your Shopware administrative account.
Step 4. Click "Configuration" > "Plugin Manager" > "Installed".
Step 5. Find the Cryptocurrency via NetCents, and click on the edit icon.

Step 6. Enter the configuration information.
The API Key, Secret Key, and Web Plugin Id are available on your Merchant Gateway account. Refer to Part 1 of the instructions if you need a refresher on where to find this information.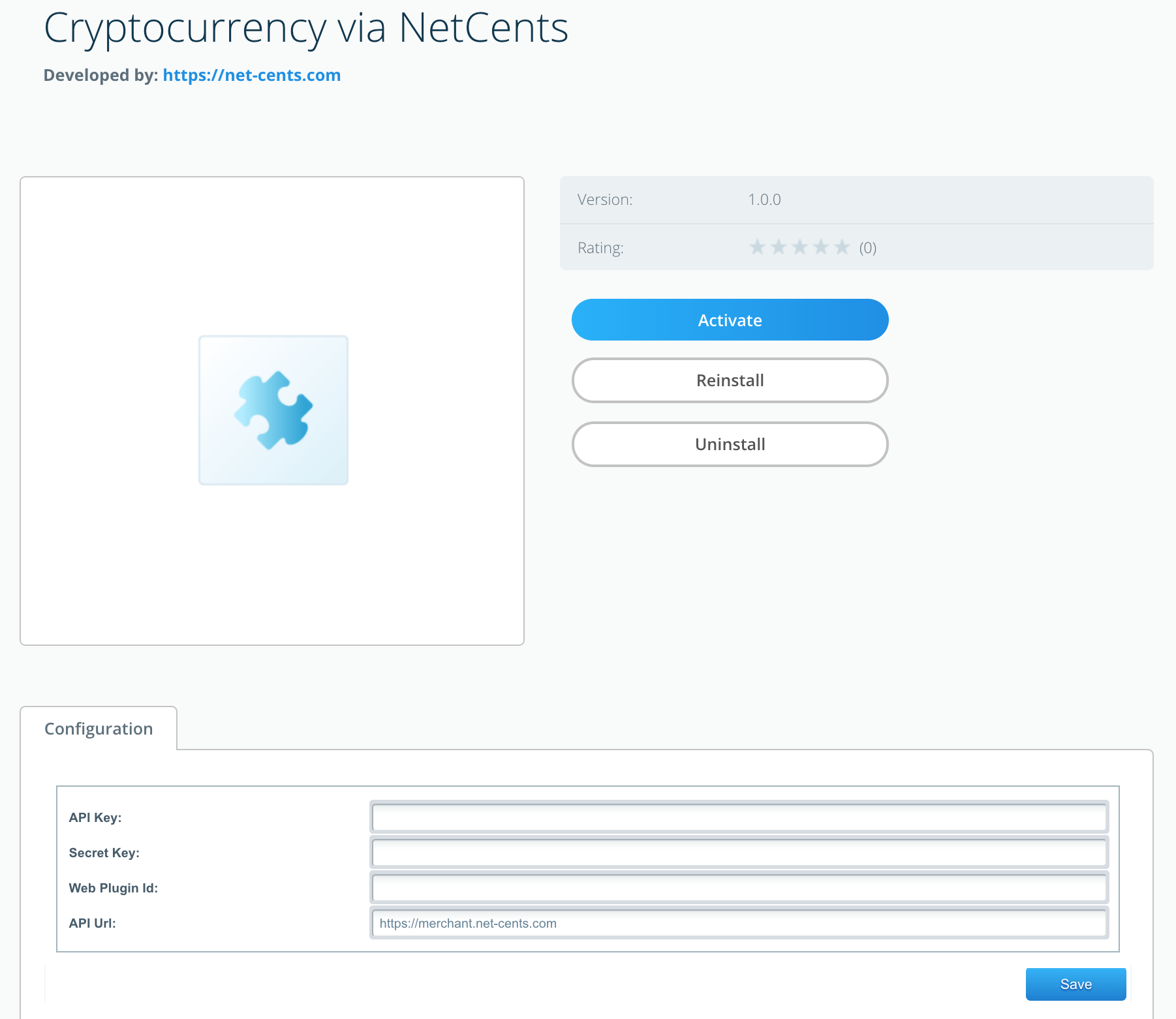 Step 7. Click "Save" > "Activate".
Congratulations! You are now ready to accept cryptocurrency payments on your Shopware store. During checkout, your customer can select the "cryptocurrency via NetCents" payment method to pay by crypto.